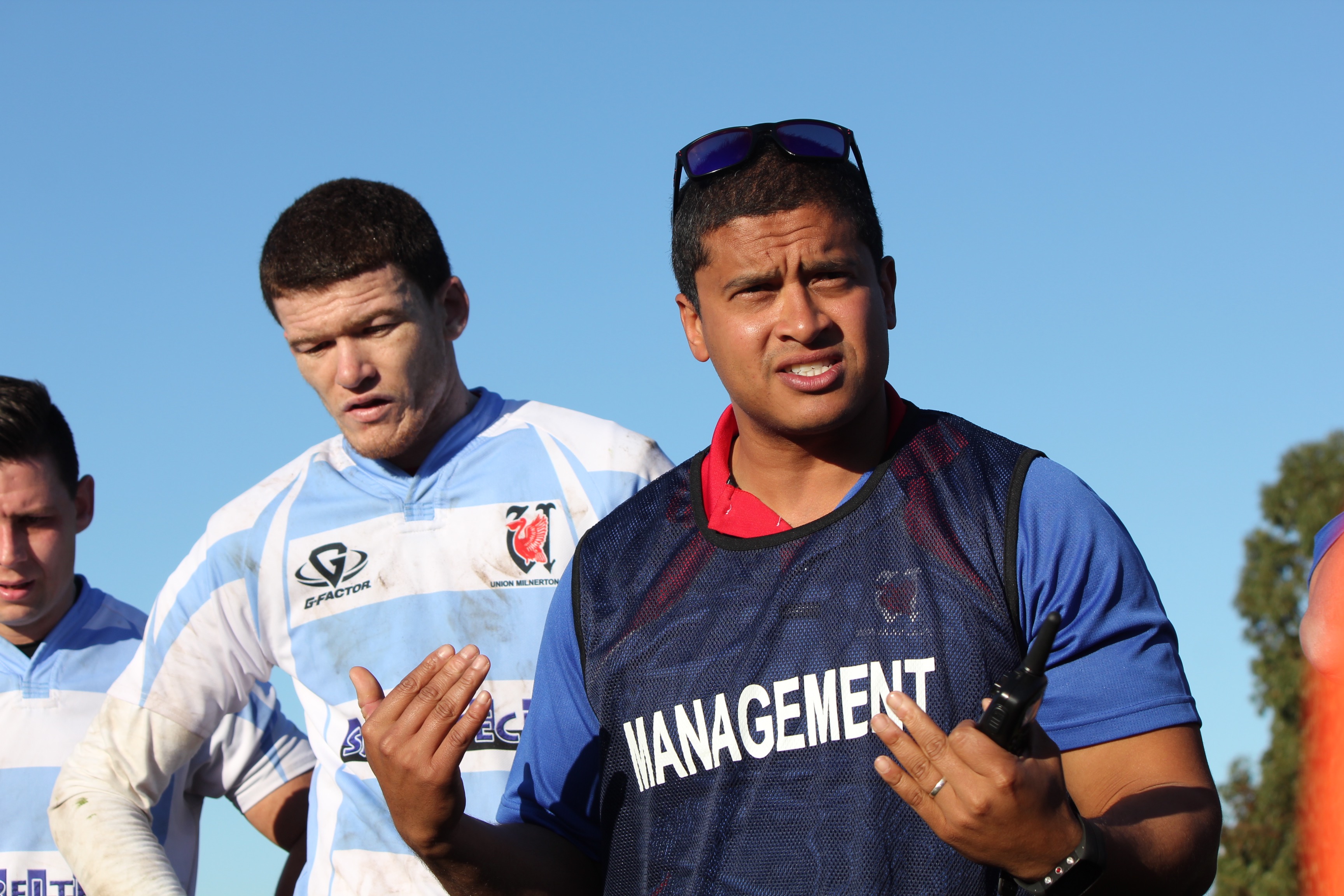 02 Oct

Isma-eel Dollie: Union Milnerton RFC – My Journey

Posted at 12:00h

in

Rugby

From the time I joined Union Milnerton RFC in 2012, it has a been a roller coaster ride. My mind reflects back on the very first league game I was in charge, against a Sir Lowrians side boasting several Springboks in their team and getting a massive hiding. A rough introduction into senior rugby coaching.

However, I thought to myself that it could only get better from there onwards. As the old saying goes, 'the rest is history'.

Since then we have won 2 leagues and a Presidents Cup in a 5 year period. Not many clubs can boast such rapid movement and achievement, having struggled in the divisions and getting promotion with such quick succession is a massive achievement. Credit must go to the coaches, players and executive under the leadership of Nolene Oosthuizen for sticking to the core principles embellished in the club:

• Honesty
• Hard work
• Humbleness
• Family
• Trust.

These 5 principles have been the cornerstone of the club's success since the time I've been involved as the 1st team coach. The club also boasts a very successful Ladies Team who also became League Winners for 2016. Not many clubs can boast such an achievement. Whether your goal is to play socially or more seriously, Unimil RFC is the place to harness and enjoy your skills. We also have a very competitive 3rd, 2nds, and two U20 teams.

Players have come and gone, but the True Blue Unimil stalwarts have certainly provided that stability to new members and their families alike. I salute you for the commitment and dedication you provided to this club by laying a solid foundation.

We entering a new era, one of professionalism in the modern game. Players, management, and coaches all played their part in bringing this club to the pinnacle of Club Rugby within South Africa. The sky is the limit, with an exciting new air blowing through Union Milnerton RFC for 2017. I hope you will be part of this new Chapter in the club's history as we enter groundbreaking territory.